Personal loans can allow your account holders to borrow money for their various needs. From paying for purchases, funding renovations, covering expenses, to consolidating debt, personal loans cover a wide range of borrowing needs which can empower people to take control of their finances. Remind your account holders that your financial institution is there to provide a personal loan to support their financial needs and wants. By clearly communicating and promoting personal loan products to your account holders, your financial institution has the opportunity to increase your fee and interest income with minimal time and effort. To build your personal loan campaign, follow these steps:
1. Audience:
As with any strategic campaign, determining the account holders you would like to extend a loan offer to is the first crucial step. Here are a few considerations for segmenting your target list for a personal loan:
Good Standing
Currently do not have this specific personal loan with your financial institution
Previous paid off loan with your financial institution (personal loan, auto loan, etc.)
Current and active loan of another type (auto loan, credit card etc.)
Credit Score at mid-600s or greater (based on your bank or credit union approval requirements)
2. Loan Details:
Identifying and clearly communicating the details and information of your financial institution's personal loan offers is critical for success. Be sure to include:
TERMS & CONDITIONS
Minimum and maximum loan amounts (example: minimum loan amount = $2,000; maximum loan amount = $50,000)
Repayment Terms (example: 36-60 months)
Loans subject to credit approval
Must be current member/customer in good standing
PROCESSING FEES (as applicable)
Origination fee
Monthly fee
Annual fee
Non-sufficient funds payment fee
Late fee
INTEREST
Annual percentage rate (ARP) (example: 7% – 22% based on credit score and ability to repay the loan)
Annual Percentage Rate for advances
Fixed or variable rate
Interest accrual (example: daily, monthly, etc.)
RATES
Borrow up $X with rates as low as X.XX% APR
Buy rate down with relationship pricing
3. Applicant's Information:
In addition to your account holder's basic personal information, you need to let them know what additional information will be needed from them in order to process their loan. Communicating this information from the start will reassure your account holders that this is a quick and easy process. Here is some information to have your account holders gather for a smooth application process:
Social security number
Expenses (including mortgage payments, rent etc.)
Employment history and gross income (including bonuses, overtime, and income from other sources)
4. Communication Channels:
Now that you have all the details and information needed, the next step is to determine how to promote your personal loan offer to your account holders. A multi-channel approach is always recommended to maximize your audience reach. We suggest starting with an email to your segmented account holders outlining all the personal loan details. Follow-up this communication with a postcard direct mail piece to gain more attention and reinforce your message. To help you get started, we created these free, fully designed personal loan postcards that you can download and modify with your personal loan details. Choose the template that will resonate best with your audience and relevant to the time of year.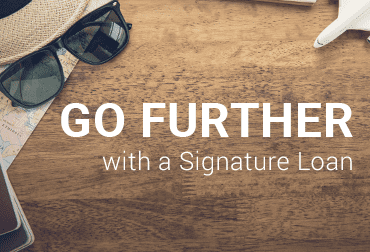 Personal Loan Postcard – Go Further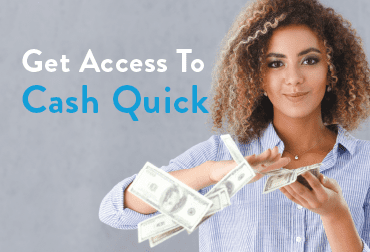 Personal Loan Postcard – Quick Cash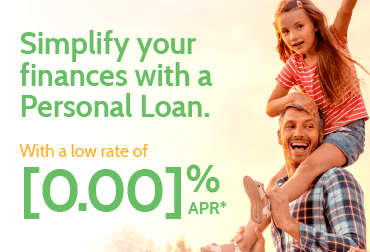 Personal Loan Postcard – Simple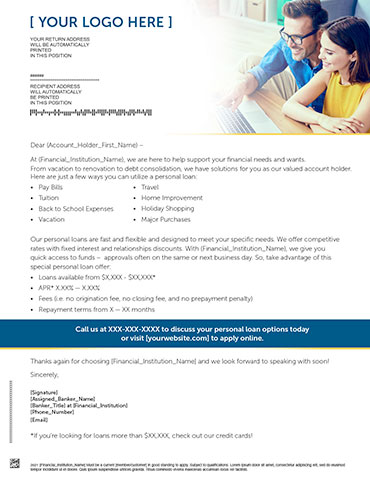 Personal Loan Letter – Couple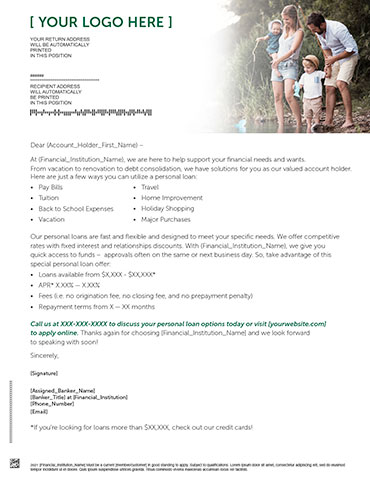 Personal Loan Letter – Family Adventure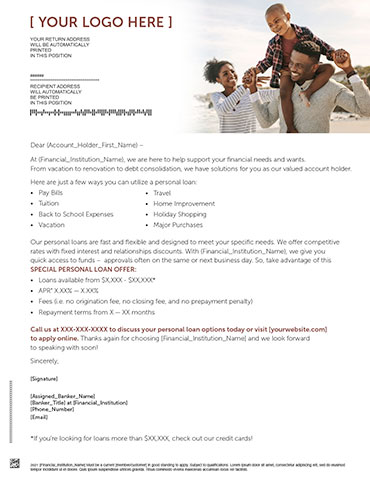 Personal Loan Letter – Family at the Beach
5. Timing:
As with all marketing campaigns, the timing and relevancy of your communications directly impacts results. Be sure to take the season and time of year into consideration when promoting your personal loan products to your account holders. Below are some expenses your account holders may be looking for a personal loan for during specific seasons:
Spring
Auto repairs and maintenance
Upcoming summer vacations and trips
Home improvement projects and upgrades
Summer
Back to school related expenses
College tuition costs
Fall
Holiday spending and traveling
Upcoming wedding expenses the following year
Home improvement projects and upgrades
6. Schedule:
Finally, once the timing of your communications has been solidified, the last step is to schedule them out. We recommend sending out personal loan campaign communications over a 90-day period to stay top of mind:
Day 1 = email + postcard
Day 30 = letter
Day 60 = email
Day 90 = postcard
Core iQ customers – remember you can "Set it & Forget it!" in our system – get your emails and direct mail pieces prepped and scheduled out then, you'll be done!
Now your personal loan campaign is complete and you can track the results. One of our Core iQ customer's generated 436 new personal loans and experienced a 150x return by promoting personal loans to their account holders right before the holidays. Click here to read the full details and how you can do the same.