Bank and Credit Union Onboarding Schedules
The days of one-sized fits all onboarding plans are long gone. If you're only onboarding your newest relationships, then you're missing a huge opportunity for growth.
Start onboarding everyone based on the specific accounts they open, and find out why the future of onboarding is product based.
How to Build Product-Based Onboarding Schedules
WHO
Define your onboarding audiences based on the accounts that they open.
WHAT
Identify product offers to promote that go-with the opened account.
WHEN
Establish the timing, frequency, & cadence of your messaging.
It can cost a lot of money to acquire new customers, so onboarding them is a must. Let each new relationship know how much they mean to you now and over every anniversary.
New Relationship Onboarding
Click through for examples of custom welcome and anniversary messaging. And start communicating throughout the lifecycle of each of your relationships.
Grab our onboarding schedule and go-with product recommendations for checking accounts.
Learn messaging, timing, and cadence recommendations for
savings accounts.
Check out our money market communication plan, as well as our go-with and cross-sell recommendations for people who are looking for a little more interest in their lives.
Deposit Product Onboarding
Deposit account holders want a secure place to store and access their money while they watch it grow. Onboarding your deposit accounts provides insight into the specific savings needs of every account holder, while also building a trust that permits relationship expansion.
Having a specific onboarding process for all of your deposit accounts lets you solidify each and every relationship.
More Onboarding Schedules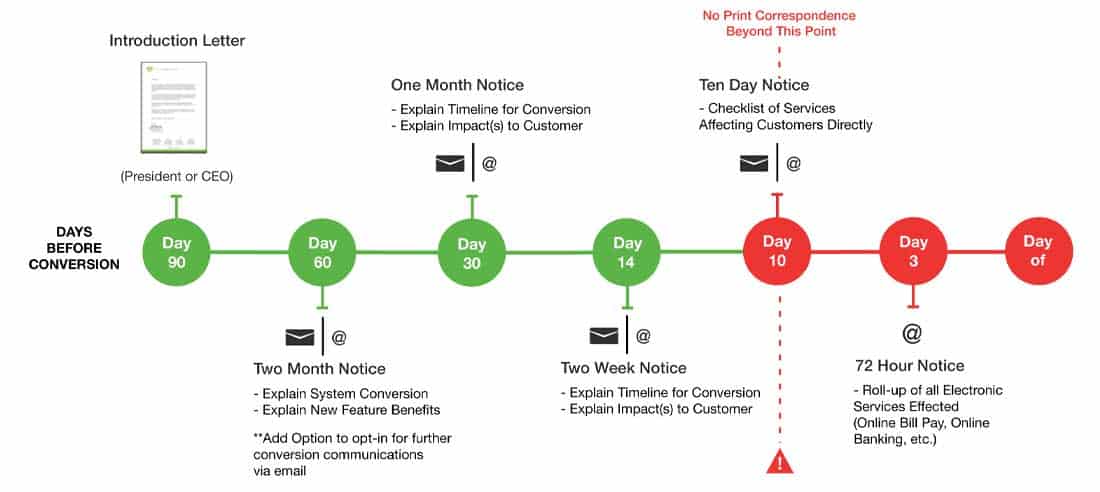 Core Conversion Communication Schedule
Use this schedule to plan out your core conversion customer…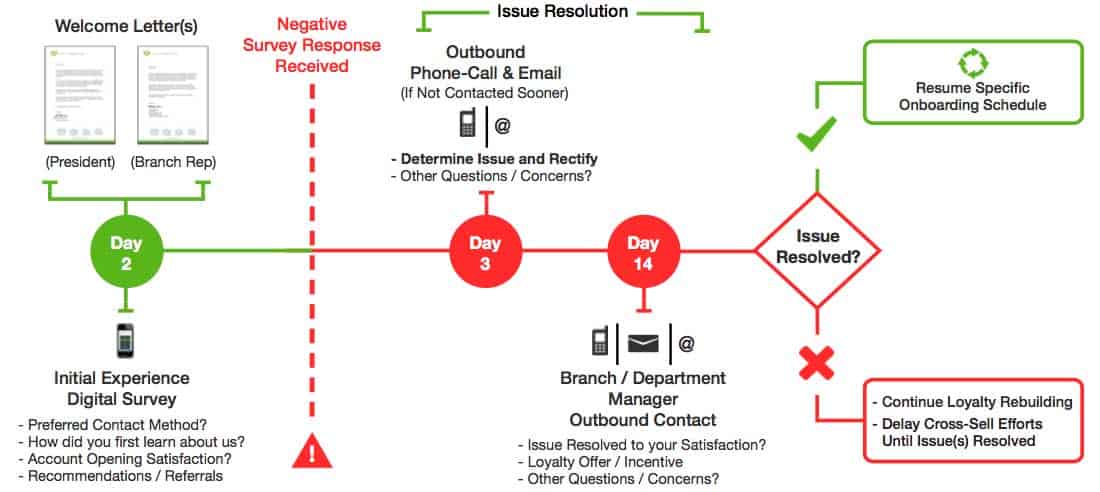 How to Adjust Your Onboarding Process When a Customer is Unhappy
What happens when your onboarding process is interrupted by an…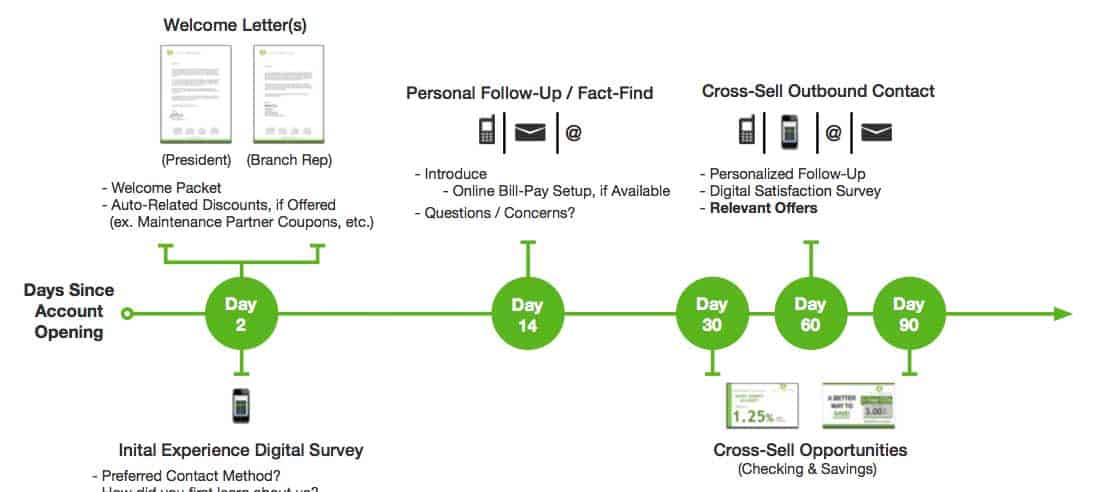 New Auto Loan Customer Onboarding Schedule
As with all our onboarding schedules, we recommend early interations…