If HELOC's or Home Equity Loans are part of your overall loan growth strategy, considering timing and messaging of your HELOC campaigns is important to create high-converting loan campaigns.
Here are 3 things to consider when building a high-converting HELOC campaign.
Timing Your HELOC Offers
Using Google Trends is a good way of determining the best time to send your HELOC campaign to your relationships. Google Trends is a free tool that shows the relative interest of a specific product over time, allowing you to evaluate patterns and learn the exact time the majority of people are searching for a particular product.
Set the time range to show data for the last two years, and search "HELOC".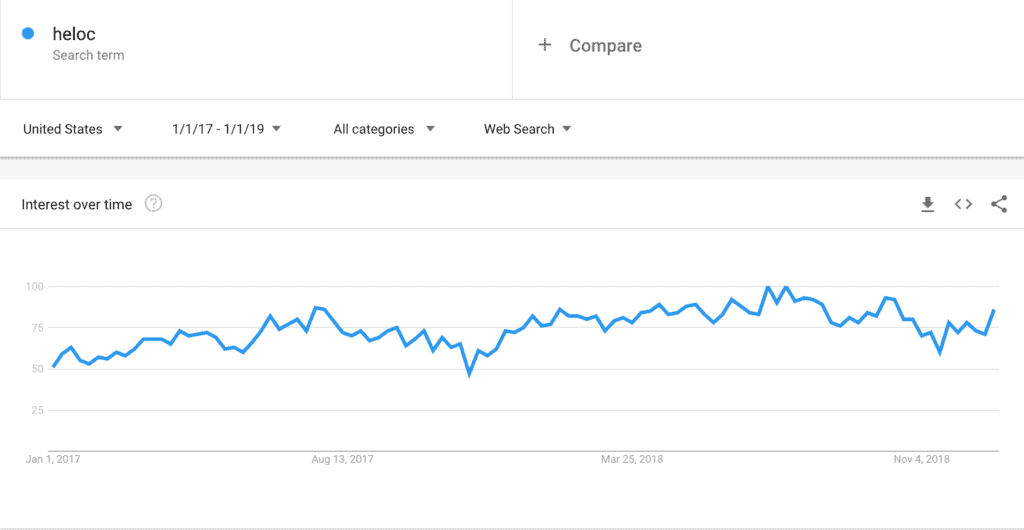 From this graph, you can note that the interest over time rises gradually starting in April and peaking in June and July. Since homeowners are likely to use their HELOCs for home improvement projects, this fits well with the Spring and Summer timeline and would be an ideal time to promote your HELOC promotions.
Building Your Campaign Content
Determining what content to include in your HELOC campaign messaging is the next step in building your HELOC promotional offers. Using a keyword research tool like Moz can be helpful in allowing you to see how often a term or phrase is searched in Google each month. Keyword research tools also show you additional suggested keywords that can be helpful in learning what consumers care about when searching for information on HELOCs.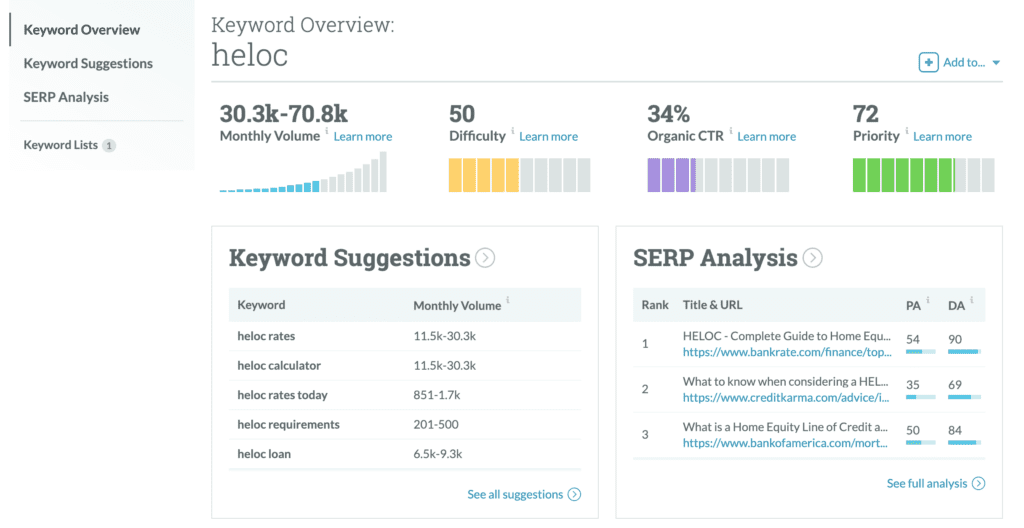 Plug in a couple different variations of the search phrase to widen the scope and find as many insights into what content to include in your HELOC campaign. For this, we will look at "HELOC" and "home equity line of credit".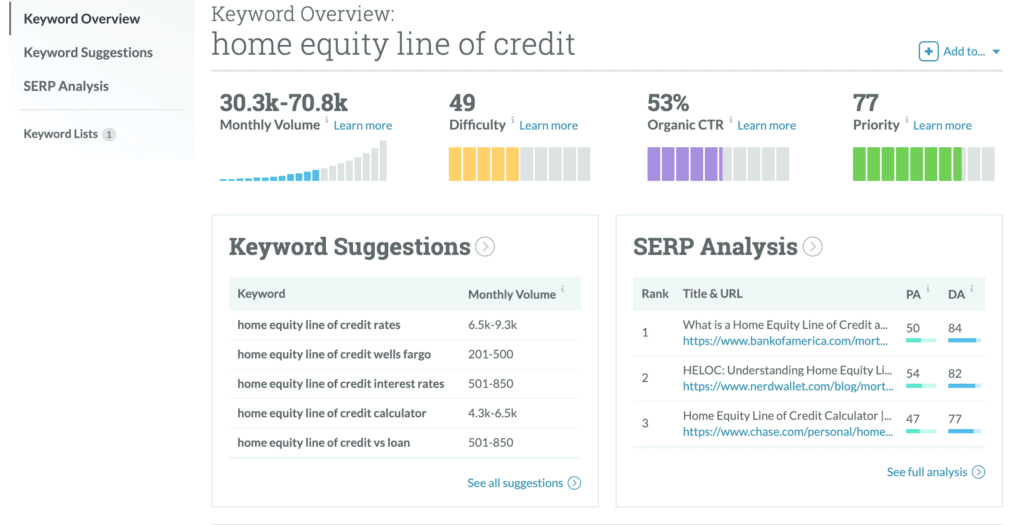 From this data, we see that when looking up information on HELOCs, most consumers search for:
HELOC rates
HELOC calculator
Home equity line of credit interest rates
This information will be important when determining the content and helpful tools to provide in your HELOC product offers.
Analyzing Big Bank Examples
Lastly, take a look at how some of the big banks promote their HELOCs for additional ideas and insights for building your HELOC offers.
PNC Bank
PNC Bank highlights a Home Equity Rate check at the very top of their HELOC page. As we found from the keyword research, this is a common thing consumers are interested in learning about when deciding whether to take out a HELOC. Including a rate calculator or information on current interest rates is an important component of a HELOC product offer.

BB&T Bank
BB&T compares the features and differences between a HELOC and a home equity loan. This is a good way to highlight all of the benefits of each type of loan, giving the consumer all of the information they need to make their decision.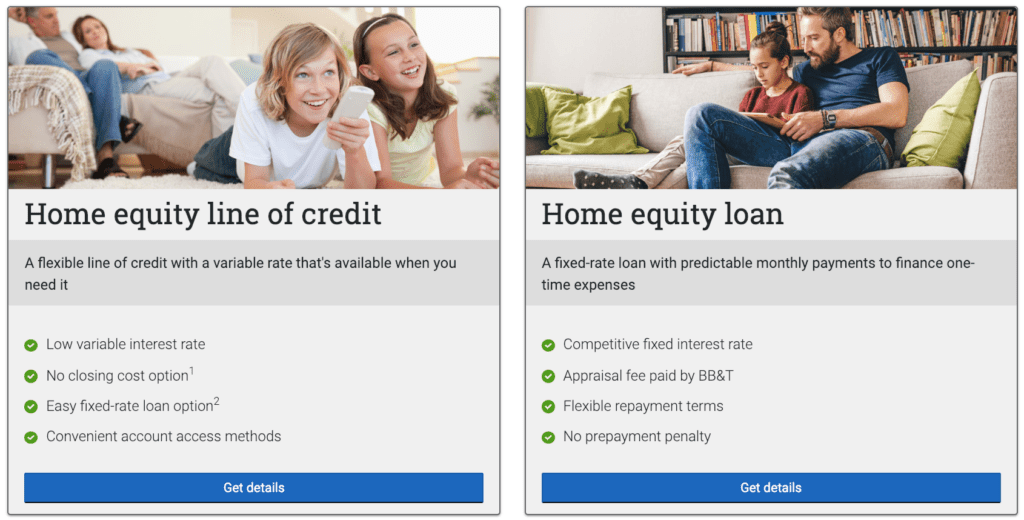 Chase Bank Lastly, Chase does a great job of supplying multiple resources that are helpful to consumers in learning about HELOCs, frequently asked questions, and tips for using a HELOC. These types of resources are great for financial education and for leading your relationships towards taking out a home equity loan.

Overhaul your HELOC promotional campaigns with these three strategies and build high-converting HELOC product offers to help meet your loan growth goals.