Once you've built your audience personas and have determined when, what, and who you're going to target, the final step in creating a new checking account promotional campaign is creating your content strategy. Using what you learned from initial research, it's time to build out your checking account promotion that will capture new checking account relationships. Here is an example of a three-touchpoint checking account campaign.
Example Email for Free Checking + Rewards
This first communication touchpoint example is an email to prospects and/or existing relationships that do not currently have an existing checking account with your financial institution. Notice how this promotional offer highlights a free checking account and the benefits of this particular free checking account. This type of offer should drive engagement, and potentially result in upsells to a different checking account or additional products.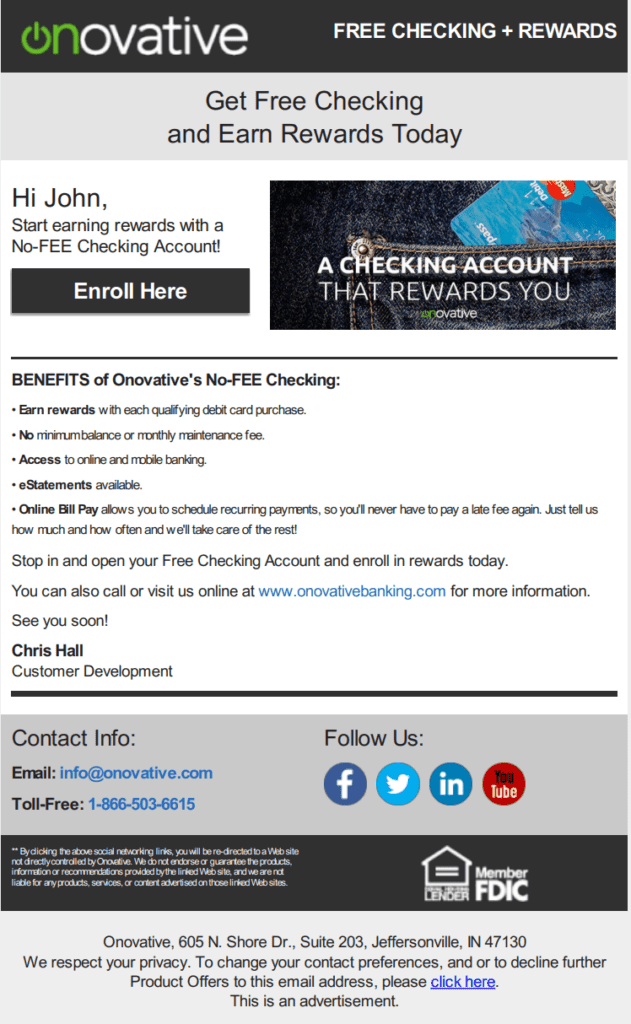 Example Postcard with Cash Reward for Opening Account
The second communication touchpoint example is a direct mail postcard that can be sent, again, to prospects and/or existing relationships without an existing checking account with your bank or credit union. Since switching financial institutions can often be a hassle, this postcard is offering a $500 cash reward for opening up a checking account and meeting certain qualifying activities. Direct mail postcards are a great way to advertise promotions and gain brand recognition. A communication like this gives incentive for your prospects or existing relationships to engage with you, ultimately resulting in your financial institution increasing deposits.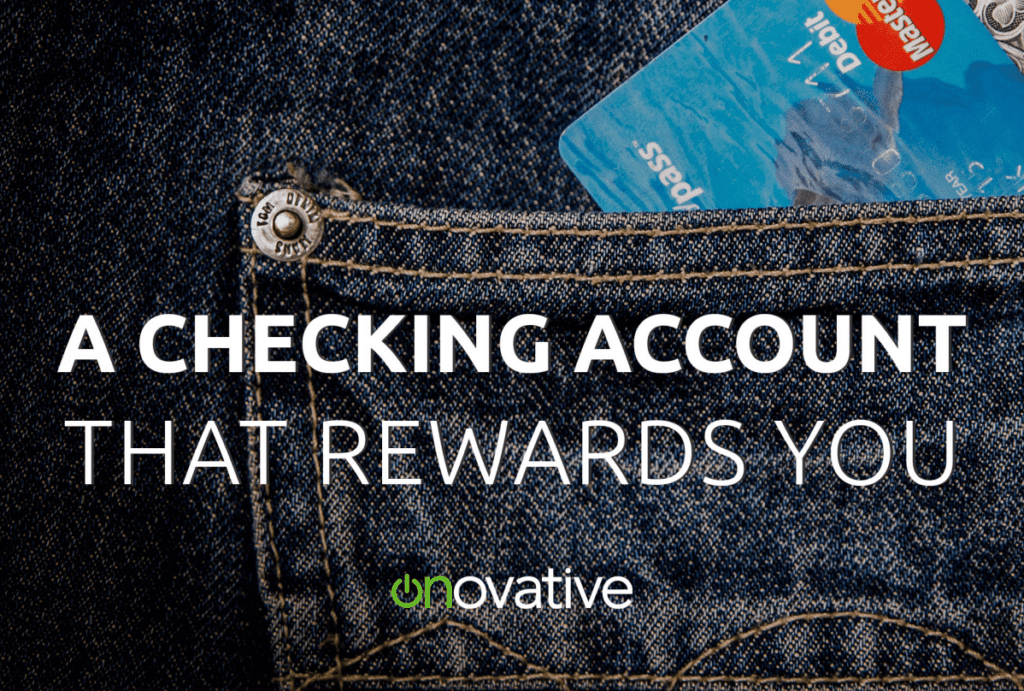 Example Letter for Upselling Current Checking Account Relationships
The third, and final, communication touchpoint example is a personal letter. The purpose of this particular promotional offer is to target your existing checking account relationships who currently have a free checking account that may qualify for a premium, or interest-bearing account. Using your core data, and a system like Core iQ, you can segment your existing free checking account relationships that meet a specified balance or deposit threshold, and send a personalized letter offering an account upgrade and a list of all the benefits that go along with it.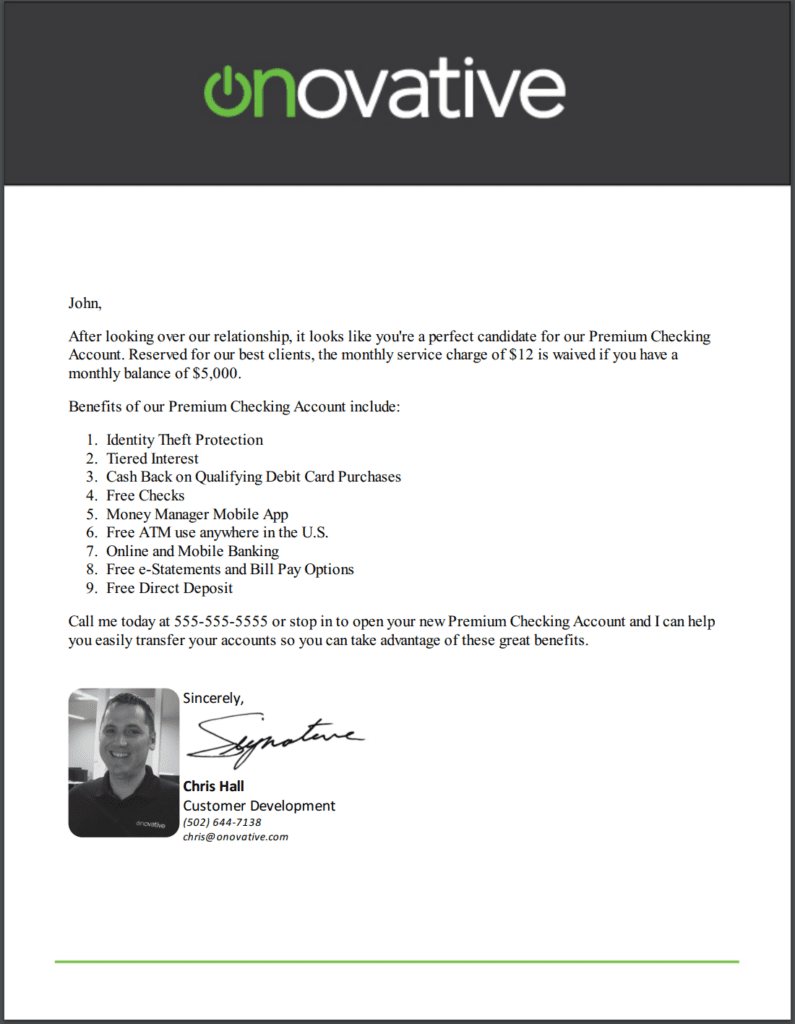 Executing a multi-touchpoint checking account promotional campaign, like this example, is a good way to increase deposits and give you an opportunity to grow your existing relationships, while also creating new ones.
Using a communication platform, like Core iQ, can help you easily create and start sending highly personalized automated communications using your core data.