The most effective way to build an auto loan campaign is to map out a series of communications with specific content that will walk customers through the buyer cycle, resulting in new auto loan applications. Here is an example of an auto loan campaign consisting of three communication touchpoints.
The First Touchpoint
The first communication touchpoint is a letter to potential customers walking them through the auto loan process. The purpose of this letter is to help simplify the process, and demonstrate to prospects that you're not just here to sell them on a car loan, but you're also here to help.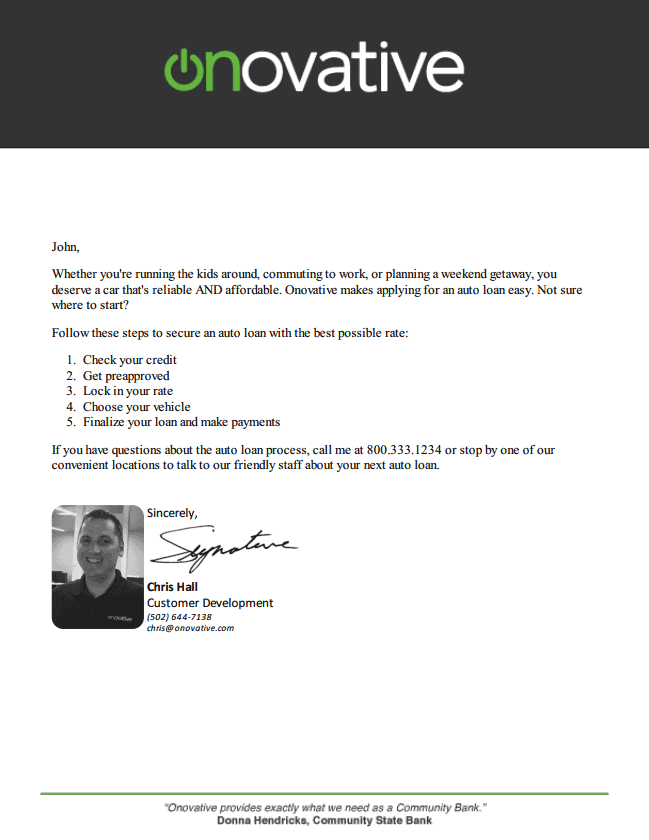 The Second Touchpoint
The second communication touchpoint is an email encouraging prospective customers to try out a payment calculator to get a sense of what their monthly car payment could be if they purchased an auto loan through your financial institution. This email again, offers guidance and helpful content, and drives customers to your website to calculate loan payments and begin thinking about the auto loan process.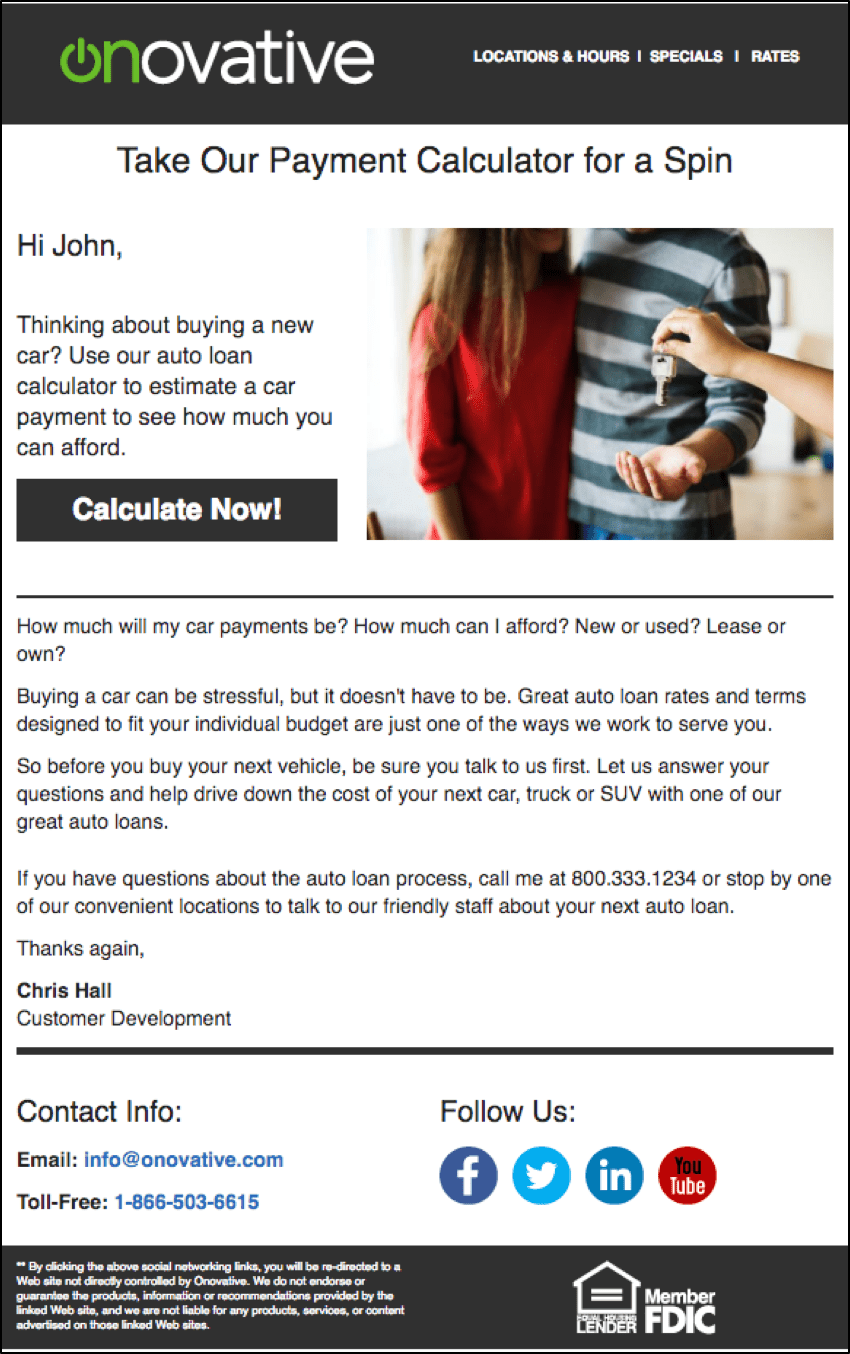 The Third Touchpoint
The third and final touchpoint is a postcard highlighting rates, terms, and any incentives associated with the auto loan offer. Make sure to include a clear call to action on the back of the postcard encouraging prospects to apply for a loan.