Onboarding New Relationships
Why Onboard New Relationships?
Onboard new relationships to welcome them to the financial institution. The benefits of a new relationship onboarding plan include a uniform appreciation and feedback program relative to account opening.
These communications should be focused on being as welcoming and personable as possible.
WHO
Each new account holder, regardless of the account or product.
WHAT
Initial welcome messaging, followed by annual anniversary and survey communications.
WHEN
Immediately after account opening, then once per year.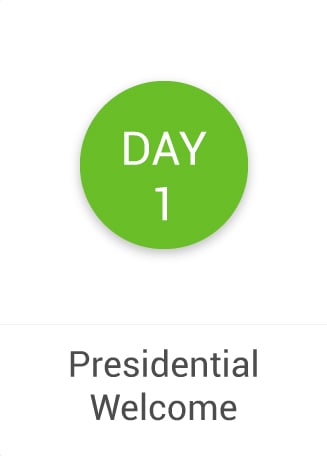 Day 1 – Presidential Welcome
A new account holder has been acquired, so the first order of business should be to welcome them to the family. Some prefer to send hand-written notes from branch staff, while others enjoy sending a form letter from the President. Whatever you decide, the most important thing to remember is that this communication's job is to welcome the new account holder to the financial institution.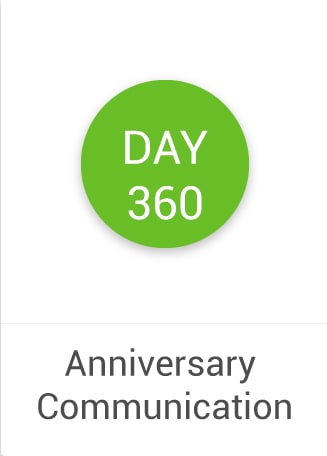 Day 360 – Anniversary Communications
Celebrating relationship anniversaries generally creates good will because it's a reminder of your appreciation. For an extra effect – if you do opt to mail anniversary communications – try sending them out a few days prior to the actual anniversary date. This way, the anniversary postcard and the annual survey arrive around the same time.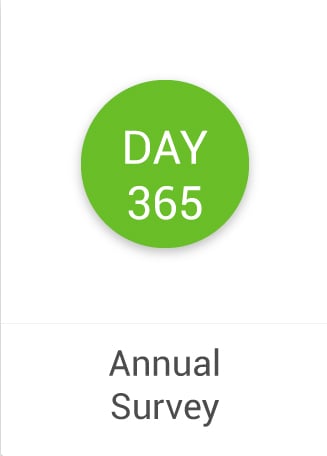 Day 365 – Annual Survey
Keep tabs on the health of each of your relationships with an annual survey. By simply asking how likely each account holder is to recommend the financial institution to a friend or colleague on an annual basis, you will create a valuable feedback loop. This feedback can be used to improve processes and reduce attrition.
Want to Automate your Onboarding?