Debit Card Letter Template – Like a Credit Card Without Interest
Your customers or members have a debit card, but are they using it? If they aren't, then use this template to explain the benefits of your debit card. Your customers or members may not know debit cards are more secure than credit cards or that they provide an accurate account balance. Let them know the benefits of their debit card today.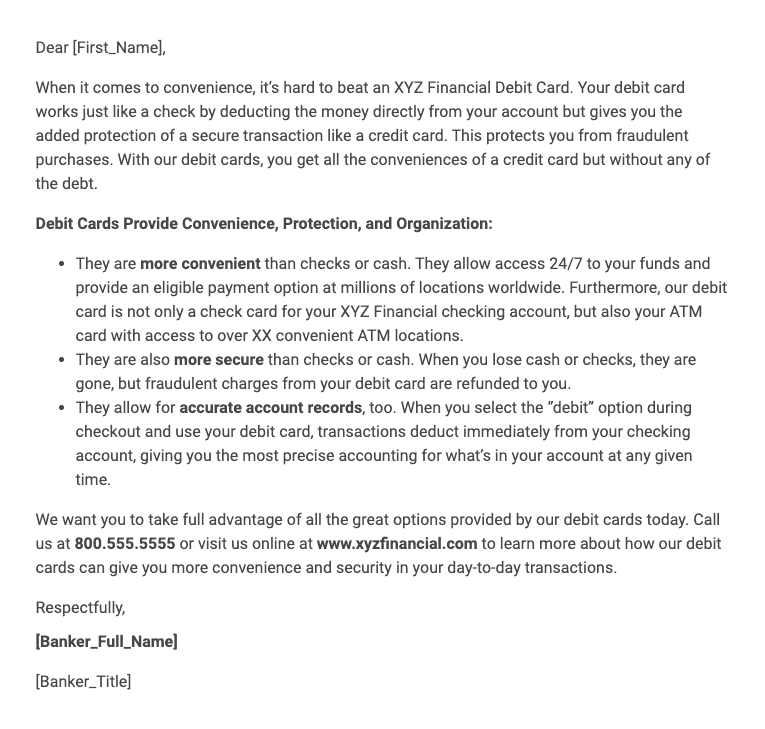 License: Free for Commercial Use
Product / Service: Debit Card
Note: Compliance related items not included, as they differ for banks and credit unions.
New Users – please register below to download media.
Existing Users – please LOGIN HERE to download media.
Explore Additional Letter Templates