Account holders like CDs for their safe investment qualities, but why should they stop at just one? Use this letter as a framework for retaining an account holder whose CD maturity date is approaching.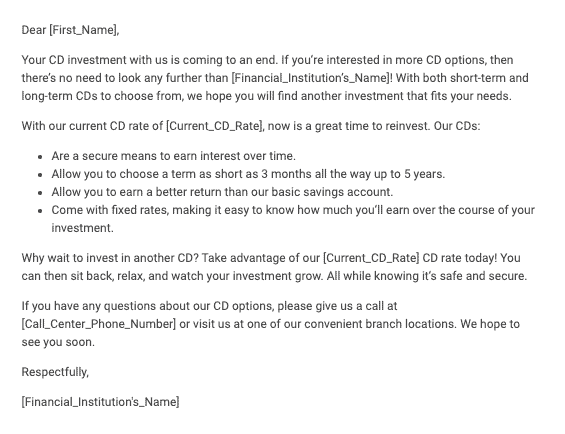 License: Free for Commercial Use
Note: Compliance related items not included, as they differ for banks and credit unions.
New Users – please register below to download media.
Existing Users – please LOGIN HERE to download media.
Explore Additional Letter Templates